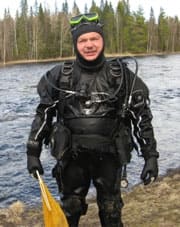 According to current opinion in medicine, cancer is a complex of elderly people's illnesses that represents a kind of unavoidable switching-on of final ontogenetic program, leading to the organism's self-destruction after the completion of pubescence, reproduction and nurture phases, i.e. after the end of childbearing age.
Now cancer ranks second in prevalence after cardiovascular diseases among the total planet population. It is generally believed that earlier — in the past centuries — people just did not live until the «cancer age» of 50–75 years, when this program activates.
Theory of evolution helps to heal cancer
Recent experiments by American researchers (ncbi.hlm.nih.gov) on the successful reverse transformation of malignant mice melanoma cells into normal ones have brilliantly confirmed the hypothesis by noted Russian biologist A.v. Makrushin that «aging and cancer are a heritage of a colony-forming ancestors». (ru.wikipedia.org/wiki/Makrushin_Andrey_Valentinovich)
The scientist proves that a cause of human cancer is not some fatal ontogenesis completion program, but a reversible genetic program inherited from a distant colony-forming ancestors (like sea squirts and sponges) and retained as an atavism. In such colony-forming organisms, that used an asexual reproduction, tissues' destruction and disintegration connected with aging was compensated by the formation of a new young modules (blastems). In a modern multicellular bisexual organism, which has given up an asexual way of reproduction, there is no such compensation for tissues' destruction. Malignant grows is an unsuccessful attempt of a modern bisexual organism in case of adverse conditions to switch back to asexual reproduction by forming of tumors-blastems (for they be able to survive the environment's stressful conditions, like the fungi's spores are).
It follows from this conception, that a RESOLUTION (involution) of MALIGNANT TUMORS is POSSIBLE because a resolution of blastems abiding in a diapause state is possible when the environment's conditions become optimal again and an organism returns back to active life. Hence some substances exist that make an organism to CANCEL the command for an uncontrolled cell's division in blastems-metastases' tissues. Such substances are sought in extant colony-forming animals like sponges, moss animalcules, sea squirts, corals and some other.
However, the anti-tumor substances have already been found by Dr v. Zyuganov at the close of 20th century in Russian Arctic, in other remarkable animals: in pearl-ouster that is able to reproduce several times during a lifetime by self-fertilization (synchronous hermaphroditism) and also in a special selection strain of thornback fish.
Here is the established fact: an oncological diseases have been found in thousands animal species besides men, with the exception of several tens of non-aging long-liver species, that are called «the organisms demonstrating NEGLIGIBLE AGING». (ru.wikipedia.org/wiki/negligible aging). They do not seem to show any signs of a malignant growth even in venerable age of 100–200–350 years.
Hence a cancer in live organism is basically curable
A fundamental question is
How the non-aging Arctic hydrocoles managed to find an ideal anticancer organism protection?
It took professional biologist Dr Valery Zyuganov 30 years of research in Arctica to create an unique elixir-oncoprotector based on a tissue extract of hydrocoles, having a 100%-effective organism's anti-tumor protection system.
Author have given it the symbolic name Leiurus Arctica plus after the Latin denomination of a special freshwater fish stickleback.
In 1980s V. Zyuganov had experimentally enriched the genotype of this short-living fish with the genes of related sea species using a «hybrid bridges» technique. Then he have succeed to get, by way of 20 years long selection for longevity in successive generations in forest ponds, an elite long-cycled breed with well-marked medicinal properties of tissues.
A medicinal preparation Arctica plus have been prepared from the glandular secretions of non-aging stickleback fish, which lives 5 to 8 years and reproduces, correspondingly, 5–8 times, instead of dying after reproducing once. Theoretically speaking, it is this drug which is the substance produced by stickleback's organism to stop the preparation for non-existing diapause.
Yet another amazing object of Dr Zyuganov's study is a freshwater pearl mussel which lives over 200 years practically without ageing. Perl-ouster's larvae are carried by a kind of «surrogate mother» — salmon — in it's gills. Salmon fishes are known to quickly age and die after the spawning, but the pearl-ouster larvae's development cycle being approximately one year, they prevent salmon from dying by injecting it with substances that switch off the accelerated ageing program. Larvae form the capsules-cysts in salmon gills to live and grow inside of them, but these neoplasms similar to tumors are resolved within a few days after larvae's release. All of this have suggested to Dr. Zyuganov a possibility to produce a new interesting drug on the base of sticklback an pearl mussel secretions.
Dr. Zyuganov have received a Russian patent № 2324489 for an invention having no analogs in medical practice. The effectiveness of Arctica plus elixir have been acknowledged in a number of medical centers not only in Russia but have also confirmed in Austria, Australia, Bulgaria, Turkey, Greece, Italy, Germany, Israel, Ireland and USA.
Many variously localized tumors in volunteers have been found to resolve after the intake of Arctica plus elixir, so people could return to normal life. There were many cases of successful treatment of oncological patients, sometimes with predicted life expectancy of 2 to 3 months.
Here are three cases, described in Izvestiya national newspaper (14 Feb 2007):
Patient. L., Rostov-on-Don: right lung tumor, 3th stage, symptomatic treatment. One course of chemotherapeutical treatment was followed by 3 months of treatment with Arctica plus. After temporary aggravation there was rapid improvement of condition. During repeated examination «there was no tumor as such in a roentgenogram, though traces of old trouble was present» — so a patient's daughter, who was a physician by trade, wrote to Moscow. She added, «I'm even somewhat afraid: what if all this is not true, if there was some mistake? My scientific adviser always said that all alternative methods are charlatanry, but I do see the treatment results in a patient, which we could not even dream of!».
Patient S., Moscow region. Stomach cancer with spreading into esophagus. Surgery — 2004, chemotherapy — 2005. Poor condition: subdiaphragmatic abscess, purulent pleurisy, chronic anemia. Treatment with Arctica plus — March to May 2006. Examination in June, 2006: satisfactory condition, disablement have been cancelled in October, 2006.
Patient Ch., Moscow. Diagnosed with melanoma (skin cancer) in June 2005. Immediate surgery was followed by treatment with Interferon. In 2006 — three courses of treatment with Arctica plus. Examination in June, 2006: no signs of atypical changes was found, the patient feels satisfactory.
Additional medicinal possibilities of Arctica plus preparation have been found in other groups of volunteers. The drug was able to relieve pain and preserve efficiency in severe chronic arthritis with full-blown pain syndrome. It is also effective in any chronic infections, in sleep disturbances, disimmunity and cardiovascular diseases.»
Those wishing to know how to protect themselves against oncological diseases are welcomed to contact us by e-mail or phone.
Sergey Koponev, editor
Phone: +7 (495) 504-59-82; E-mail: [email protected]